How to Convert SQL Server Data to MS Access (. mdb) Format?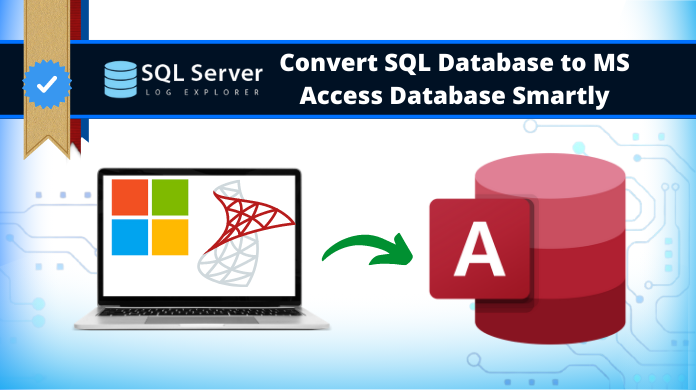 Storing and retrieving of data has become easy with the emergence of Database Management System. For business organizations, managing their data became much easier with RDBMS. Microsoft has deployed Access and SQL Server database to support the storage on data in a proper way. The discussion in this blog is with an introduction to both databases. However, the focus of the page goes with the discussion of how to convert SQL Server data to Access .mdb file.
We are sure that if users follow the instructions carefully using this tool,  they can definitely convert SQL database to MS Access MDB format without any hassles. Now, let's begin the article to understand the entire scenario in depth.
Know Microsoft Access to Convert SQL Database to Access
MS Access is mainly designed by focusing on desktop users and the application is file-based. Many small and medium business enterprises depend on Access to capture and manage their data. The main advantage of this is, doesn't require high-level programming, making it easier for users. MS Access when compared with SQL Server, you will see that Access is more compatible and it has a UI tool along with the JET database.
Now, let us take a look at SQL Server.
Let's Take a Look at SQL Server – Crucial to Convert SQL Database to MS Access
SQL Server deployed by Microsoft enabled the access of hundred or more users at any point of time. It is designed as client-server architecture and there is no UI tools implemented. Users can create as well as manage their data and it is more robust system than others.SQL Server contains some administration tools that help organizations for scheduling their tasks, optimizing databases, transferring data etc
What Makes Small Business Organizations Go For MS Access?
If business is small, it is always good to go for MS Access. It is the best database system supported for desktop users and is more compatible. Generally, SQL Server is found on developers' computers or on server machines. Moreover, the budget management will be easier as since MS Access comes along with the Office Suite of Microsoft. For SQL Server, users will have to spend more leading to a big budget and is more complex.Considering all these, Access stands out to be perfect for small business organizations.
Suppose if the database stored in SQL Server has to be brought to Access due to some reasons then, follow the steps given below.
Convert SQL Server Data to MS Access .Mdb Format
Converting .mdf file to .mdb is easy since Server supports the conversion to MS Access format.
Step-1. Open SQL Server using the credentials.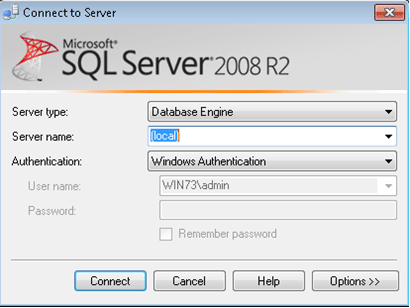 Step-2. Select the database to be converted
Step-3. Right-click the required database and choose 'Export Data…' from the 'Task' option.
Step-4. Select the Server name from where the database is to be exported.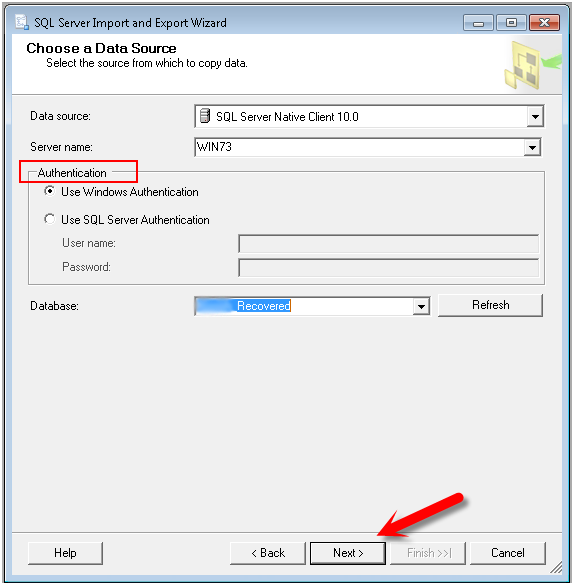 Step-5. Specify the 'Authentication', either Windows or SQL Server Authentication. Once if the required specification is done, proceed with clicking 'Next' button.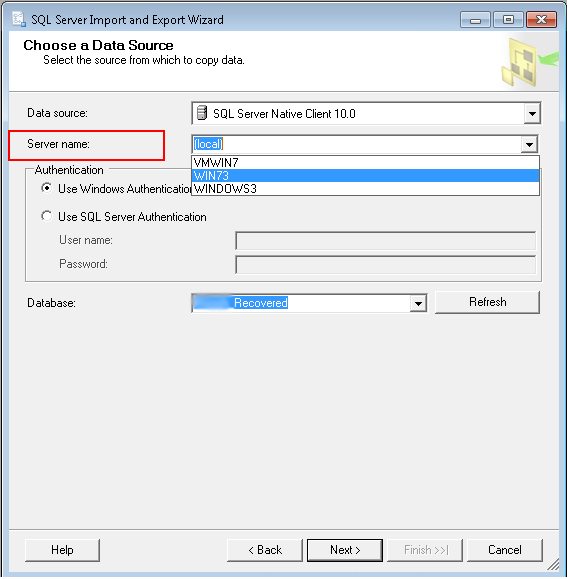 Step-6. Choose the output format as 'Microsoft Access' from the dropdown menu listed near 'Destination'.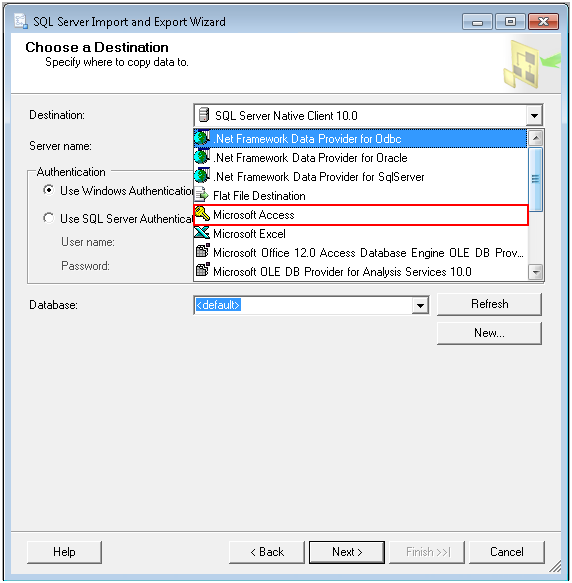 Step-7. Clearly mention the location for the output file and proceed by pressing 'Next'.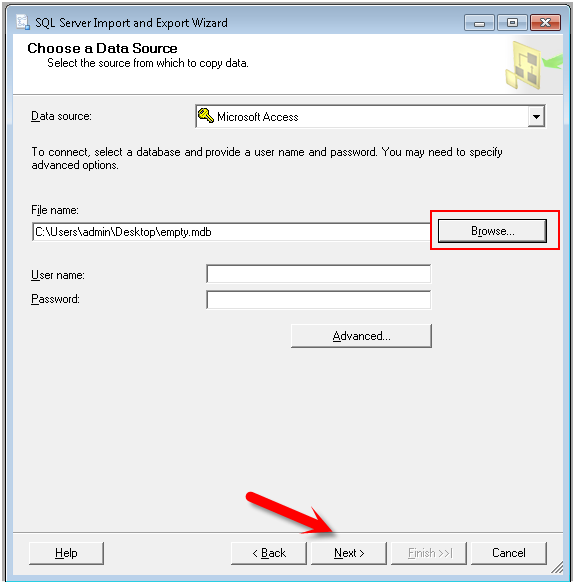 Step-8. Apply the required filtering accordingly and move on with the process.
Step-9. You will get to see the exporting of the database along with the status, either failure or success.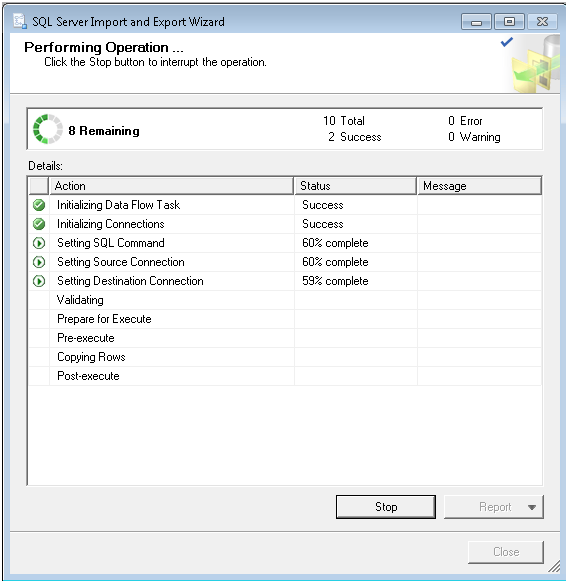 Step-9. The database .mdf will be exported to .mdf format.
Convert SQL Database to Access MDB Automatically
Now, as we saw that the manual method is quite a lengthy procedure along with the risk of confusion, data loss, & data corruption. Therefore, users have one more method which includes the automated tool.
Users can export the SQL Server database to MS Access manually. But they can also convert MDF to SQL script using Import/Export wizard or via SQL Recovery Software. Hope the information given in the passage has added some knowledge.
Follow these five simple steps to get your MDF files in scripts that you can run in your MS Access database to transfer data. This is so far the most short & safe method to convert SQL database to MS access without hassles.
Step-1. Launch the Tool & then Click on the Open button.
Step-2. Select Quick or Advanced Scan mode for detecting corruption.
Step-3. Preview the Database Files & then Navigate to the Export options.
Step-4. Select the SQL Script option for export & set other options preferably.
Step-5. Click on the Export option, at last, to simply get the best results as desired.
Bringing It All Together
After discussing all the facts finally, we can say that users may select any of the methods stated above to convert SQL database to access for sure. However, the modern method clearly has an edge over the manual. If you want to overcome the drawbacks present in the manual method, convert SQL server data to ms access automatically using the modern tool & advanced features.